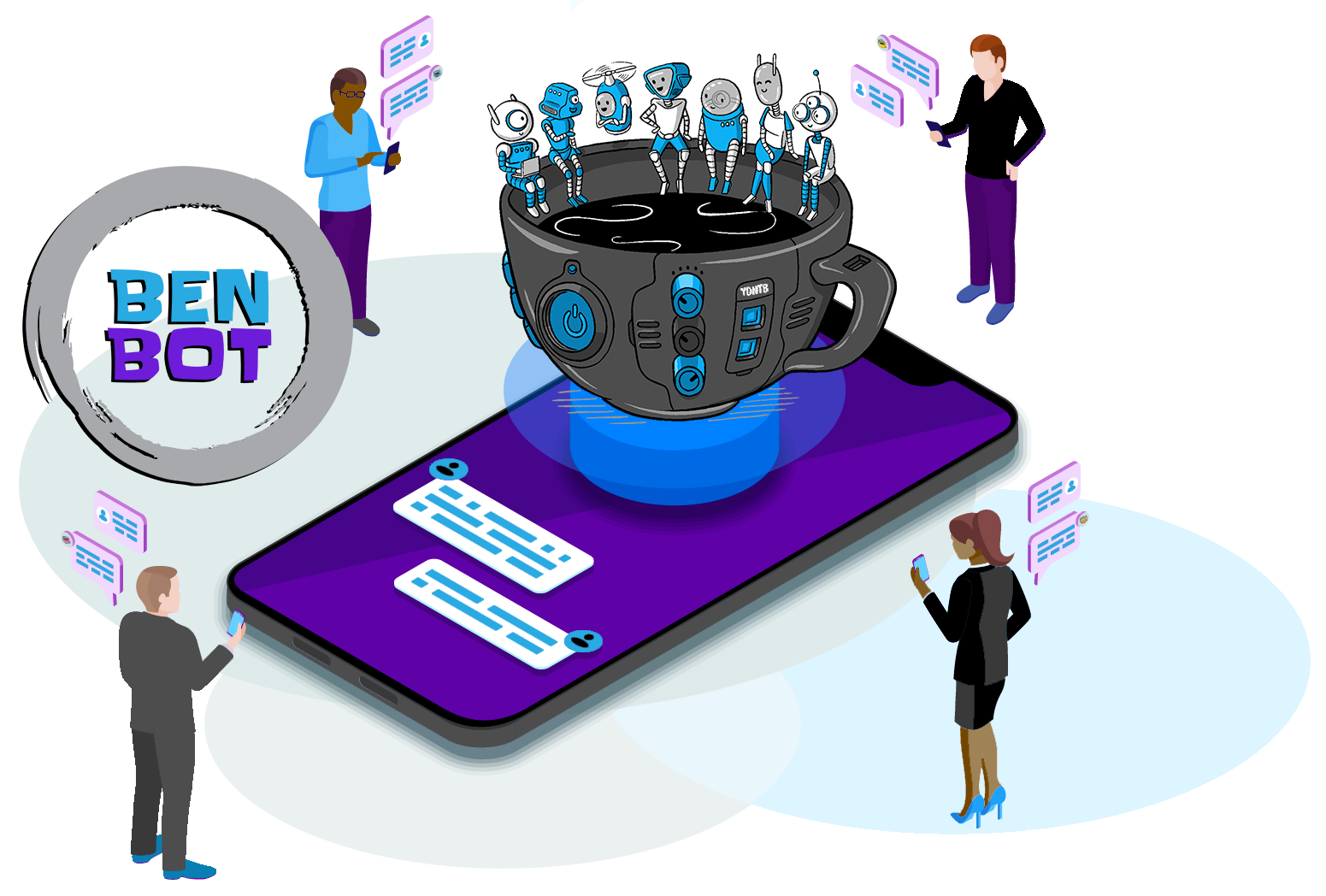 BEN BOT is a friendly AI built with influence layers that pull all my Roasted Reflections, social media activity, YDNTB, and other strategic embeddings into an interactive experience that will nourish your innovative lifestyle in a whole new way.
To activate this innovation, click below to purchase an NFT in the Roasted Reflection Collection. NFT ownership unlocks our Discord community, a YDNTB audiobook download, other compelling utilities, and exclusive access to BEN BOT!
👾
NFT OWNERSHIP
(one-time purchase)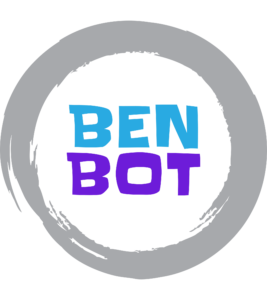 .02 – .09 ETH
Active NFT Ownership Required
Coinbase / MetaMask Wallet Preferred
Discord Account Required
LESS EXPENSIVE
MOST VALUE

💳
MONTHLY MEMBERSHIP
(credit card only)

$22.22/MONTH
No NFT Included
No Bonus Utilities
Discord Account Required
CONVENIENT
LESS FUN


Frequently Asked Questions
When did BEN BOT go online?
April 1st, 2023
What can I ask BEN BOT?
Anything, but when talking entrepreneurship, intrapreneurship, and community building, you'll feel BENergy pour into the conversation.
Why was BEN BOT created?
As a technologist, the author of YDNTB, and a community builder with mountains of valuable content online, BEN BOT represents an experiment built to accelerate others in an innovative way. The insight you'll learn from BEN BOT will astonish you and the accessibility is unmatched.
How did BEN BOT co-host You Don't Need This Podcast?
Real-time prompts fueled interesting interactions in studio.
What's the story of your NFT collection?
Explore the Roasted Reflections Collection.
NFT ownership vs. monthly membership?
Not everyone wants to setup a web3 wallet. The NFT purchasing process also takes an extra effort. The web3 exploration is a valuable learning experience and is therefore celebrated with added benefits, a connection to fellow NFT owners, and a lower one-time purchase. To make BEN BOT more accessible, the monthly membership allows you to use a credit card to maintain access to BEN BOT. Both access plans grant fascinating access to BEN BOT on Discord.
What is Discord?
Discord is like a combination of Slack and Zoom. It's where NFT owners interact with Ben McDougal, other NFT owners,  BEN BOT, and 150+ active community members who all enjoy this collaborative space.
Can you help me build a chat bot?
Maybe! We are now exploring opportunities to commercialize this fascinating project. This unreleased landing page has the waitlist!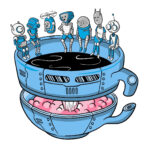 Wanna learn more? Nice!
Let's connect and get nerdy.